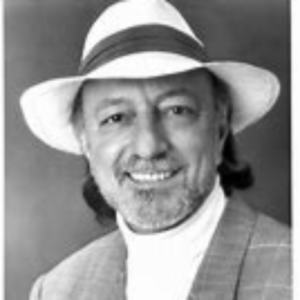 Herman was born in Huntington, New York and was the son of an Orthodox rabbi.

Herman began his career at 1410 WHTG in Asbury Park, New Jersey,[2] and then moved to Philadelphia to become WMMR's first rock DJ. His show, dubbed The Marconi Experiment, debuted on April 29, 1968. The first song played on the show was "Flying" by The Beatles over the intro of which Herman recited these words: "Arise my heart, and fill your voice with music. For he who shares not dawn with his song, is one of the sons of ever darkness". He then moved to 95.5 WABC-FM in New York, which would later become WPLJ.

Most notably, he later became the morning drive time host on WNEW-FM, where he was on the air from 1972 to 1982, 1986 to 1991 and then again from 1996 until the station ended its rock format in 1998. He was one of the station's best-known voices.[3] Herman was also heard on New York classic rock station 92.3 WXRK (now WINS-FM). He was included on the Rock and Roll Hall of Fame's list of notable disc jockeys.[4] During the early to mid 1990's, he worked for the same station as Howard Stern in New York, and would sporadically call into Howard's show.
This broadcaster is not presenting at any time