32nd ANNUAL KῙ HŌ'ALU GUITAR FESTIVAL
ABOUT THE EVENT
Where:
Maui Arts and Cultural Center
32nd ANNUAL KῙ HŌ'ALU GUITAR FESTIVAL
Sunday, Jun 25 2023, 3:00 PM
Yokouchi Pavilion and A&B Amphitheater
Gates open at 2:30 pm
THIS IS A

FREE

LIVE/IN-PERSON

AND LIVESTREAMED EVENT

FOR THE MAUI COMMUNITY AND VISITORS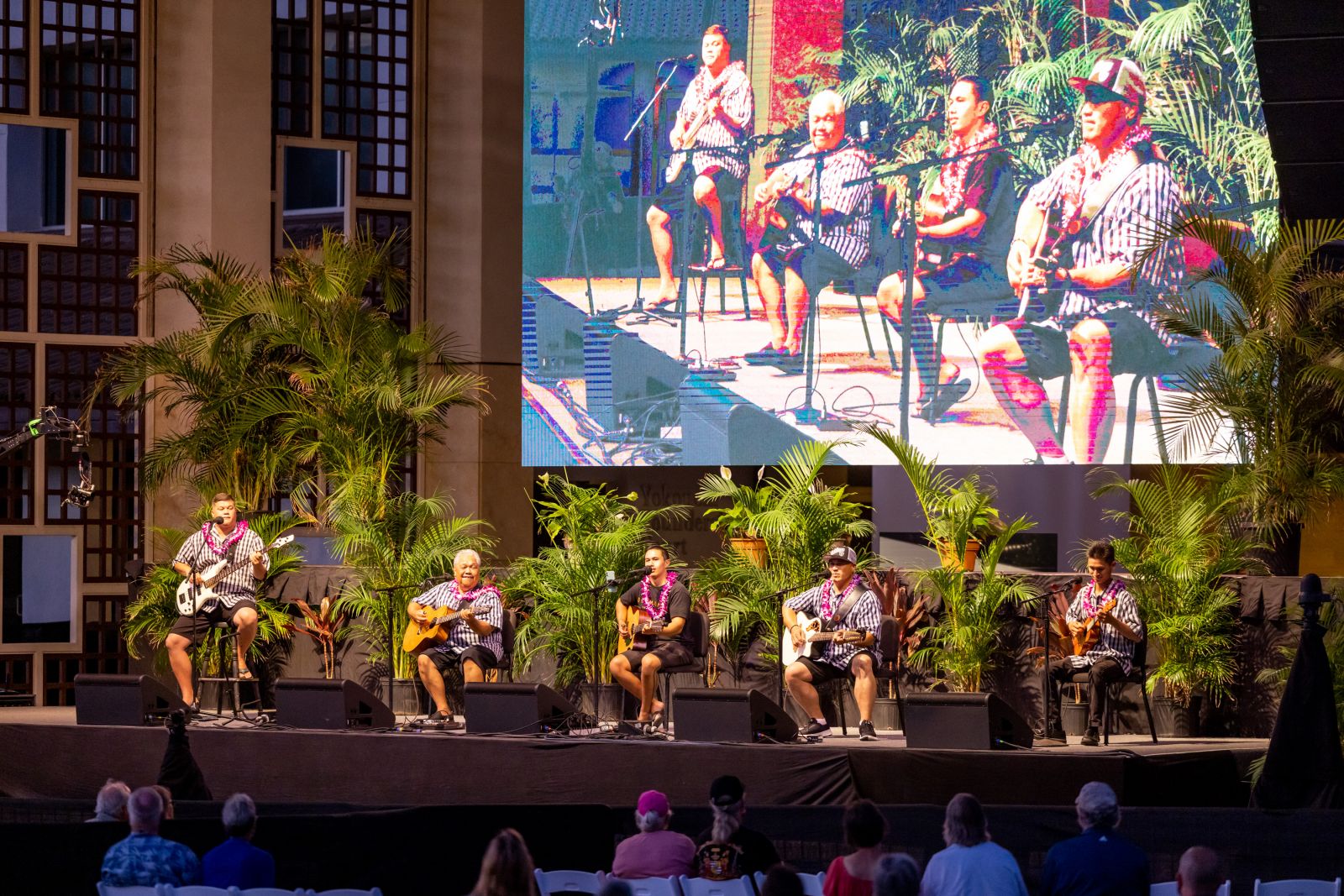 Join us for one of Maui's favorite family events. Some of Hawai'i's best slack key guitar players will perform selections of melodious Hawaiian music.
Artists performing in the festival this year include Kevin Brown, Nāmaka Cosma, John Cruz, Makana, Anthony Pfluke, and more to be announced soon.
Kī hō`alu, translating literally from the Hawaiian as "loosen the key," indicating the tuning in slack key guitar technique, is a musical tradition dating back to 19th century paniolo who played around the campfire after completing a day of ranch work.
Slack key has become known as one of the world's great acoustic guitar methods, especially since the Grammy Awards at one time recognized Hawaiian music as a category all its own.

Food & beverages will be available for purchase. In addition to beverages available for purchase, multiple food vendors will be available. No outside food & beverages allowed.

The Kī hō`alu Festival is sponsored by The Maui News, the County of Maui and Office of Economic Development, and with additional aloha from the Kī Hō`alu Foundation, Ka-Hoku Productions, and KPOA.
Food and beverages from local Maui vendors will be available for purchase starting at 2:30 pm.